ERDA is working on advance materials to develop nano-dielectric materials for insulation, battery electrodes and electrolytes, contact materials and novel performance enhancing coatings for applications in thermal, hydro and photovoltaic power plants.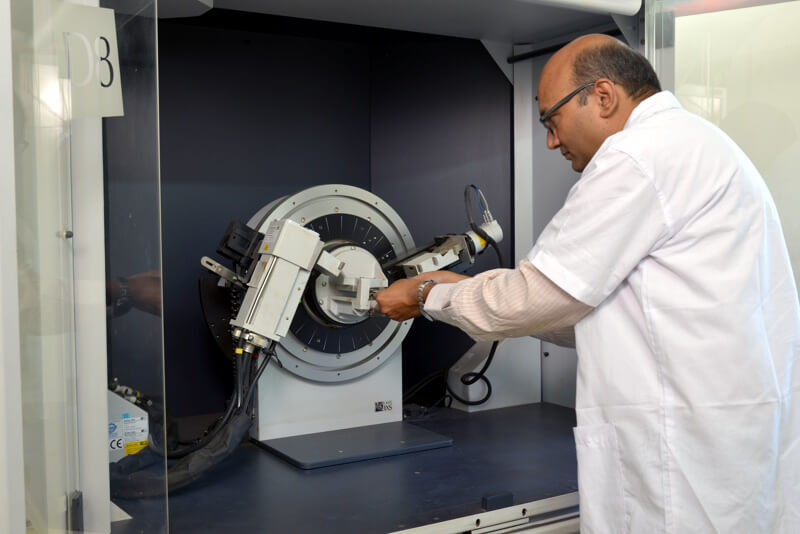 Electrical Research and Development Association
01
Associated Laboratories
Material Characterization
Root Cause Analysis
02
Focus Areas of Research
Dielectric Materials

Cable insulation (XLPE and jacket materials)
HV insulation (e.g. CT/PT & bushing)
Transformer insulation (e.g. paper and oil)
Energy Storage

Sodium-ion battery technology
Aluminium Batteries
Green hydrogen
Metallic Materials

Switchgear contacts
Thermo-electric materials
Magnetic materials
03
Expert Services
Root Cause Analysis

Failed electrical products e.g. cables, insulators, transformer etc.
Power plant components e.g. boiler tubes, motor shafts, transmission line components etc.
Material Characterization and Analysis

Broadband dielectric spectroscopic analysis
X-ray diffractometer (XRD)
SEM and EDS
Consultancy

Polymer (composite) insulators
Materials for cable insulations
Electrical insulation ageing
Battery materials
04
Infrastructure
Battery materials development facilities: glove box, vacuum mixer, electrode coater, calendaring machine and coin cell crimping machine
Performance analysis of batteries and battery materials: Electrochemical Impedance Spectroscopy (EIS) with various cell configurations
Material Characterization equipments: Optical Microscopes, SEM, XRD, EDS, and Thermal conductivity instrument
Dielectric characterization of insulating materials: Broadband Dielectric Spectroscopy (BDS)
Laboratory scale processing facilities: compounder, two-roll mill, sonicators, high temperature furnace, micro-wave furnace, ageing ovens etc.
Nano material synthesis: High Energy Ball Mill and well equipped chemical laboratory for molecular self-assembly, sol gel and hydro thermal synthesis.
05
Technologies Developed (Available for Sale)
Corrosion Resistant Nano-Paint
Corrosion resistant paint for Coating for Steel Structures subjected to Industrial and Marine Environment
Paint classification after 1000 hours of salt spray test (ASTM B 895): Class – A
Higher impedance property implies better corrosion resistant property.
High scratch resistance
Improved hardness properties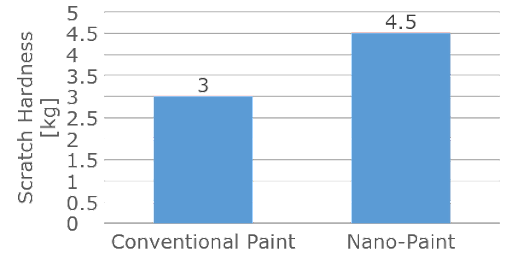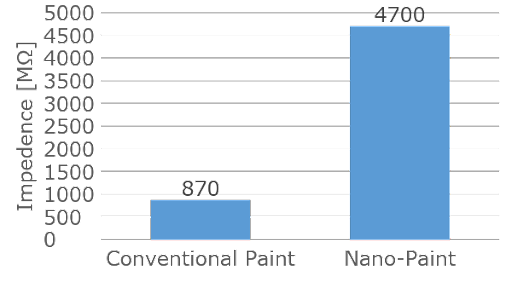 Improved mechanical Properties such as Scratch Hardness, Pull of Adhesion & Impact Hardness
Enhanced corrosion Resistance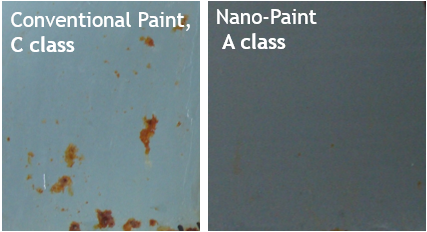 Successful field trials completed at two costal locations for comparison with conventional paint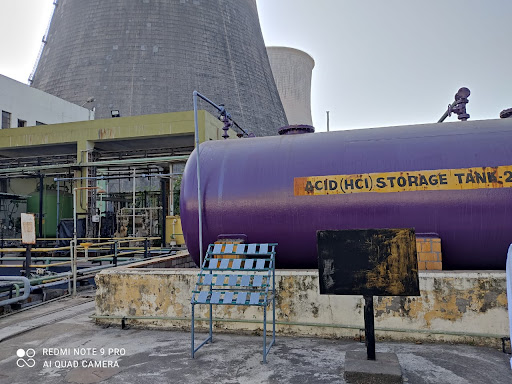 For Enquiries Contact
Ms. Asha Verma
For Enquiries
please contact at